Daniel Fast 2020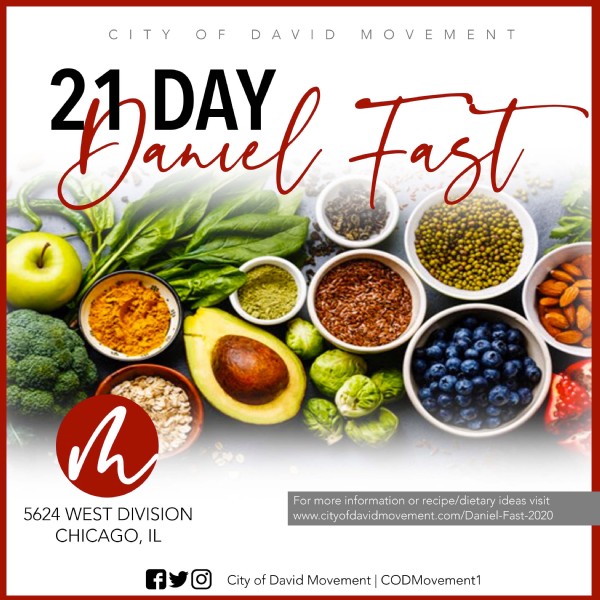 The Daniel Fast is an opportunity for you to draw closer to God through fervent, focused prayer. It involves a 21-day commitment to a partial fast, which means you restrict commonly enjoyed foods as an act of worship and consecration to the Lord.
Bible Plans
While we are fasting, we do not merely deny food with no spiritual action. We will dedicate these 21 days to growing in denial of our flesh, prayer and growing closer to God! Download the Bible app (Click here for Apple iOS or here for Android) and then click any of the links below to start a daily Bible reading plan!
Join me in reading Fast Like Daniel

Join me in reading 21 Days Of Fasting And Prayer Devotional
Recipes
See the below list for references to recipes you can engage during the fast! The possibilities are endless and allow you to honor the fast while giving your body the necessary nutrition during this time of sacrificial worship.
Here's a grocery/food shopping list:
Get Connected!
Throughout the fast, lean on the community of believers as we pray together and believe God for His power to be manifested in our daily lives! Join us for corporate prayer at 7pm nightly from January 1-7, 2020!!